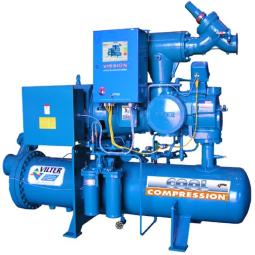 Keeping You Cool Under Pressure
When your business has a refrigeration problem it can cause thousands or even hundreds of thousands of dollars in damage to your business. We have trained industrial & commercial refrigeration technicians that can get you back up and running right away. Put us to work for you. We stay cool under pressure.
Petro-Chem Refrigeration Inc. services, engineers and distributes parts and refrigerants for industrial, commercial and light commercial refrigeration equipment. We provide our great service to the food storage industry, universities, the government, pharmaceutical industry, petro-chemical industry, and many more.
Exceptional Service and Leadership
We have been providing exceptional service throughout the refrigeration industry since 1990. Whether you are repairing existing equipment, need to install new equipment or just need parts for your current system, we are here to help.
Quality and long-term customer relationships have propelled us to be the leader in installation, start-up, inspection, repair and maintenance of refrigeration equipment.
Trained and Certified Technicians
Our skilled refrigeration technicians have been trained and certified in servicing all types of commercial and industrial refrigeration equipment and systems. All of our service technicians participate in the (NASAP) North American Substance Abuse Program and have been background tested.
Replacement Parts to Fit your Needs
We are a leading distributor for refrigeration replacement parts and refrigerants. We offer a full line of parts from Vilter, Frick, Howden, Grasso, Parker and many more. Due to our large selection of parts and access to so many manufacturers we can provide parts for almost every system. Check out the complete list of manufacturers we work with and you will find that we meet your need to get your system up and running.
Authorized Distribution For:

Dealer For: