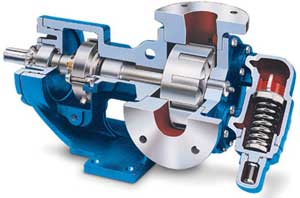 Parts
Petro-Chem Refrigeration, Inc. is one of the leading distributors in the United States for replacement parts and refrigerants for Industrial, Commercial and Light Commercial Refrigeration Equipment. Our main focus is high quality exact OEM replacement parts for the industry. We supply compressors, air units, condensers, evaporators, valves and refrigeration parts.
We carry an extensive inventory to better serve the Petro-Chemical Industry and the Food Industry. We service refrigeration equipment parts from Vilter Manufacturing, Howden, FRICK, Mycom, Grasso, Sabroe, Stahl, KRACK Corp., Imeco, BAC and Century. We specialize only in OEM replacement parts.
Our Parts Department provides over 20 years knowledge and experience in the Refrigeration Industry. We are ready to serve you 24 hours a day, 7 days a week, 365 days a year, please call us at 1-800-493-4075.
Valves
Control the flow of your refrigerants with the proper valves for your system. We can help keep you up to date with the latest valves from Vilter, Parker Hannifin, Hansen Technologies and many more. Our Parts Department is a leading distributor for all refrigeration shut off and control valves from ammonia refrigeration to all Halocarbons.
Refrigerants and Oils
We supply the commercial and industrial food and petro-chemical industries, with refrigerants such as Anhydrous Ammonia and / or R11, R12, R13, R114, R500, R502, R503, R12/114, R13B1, R22, R401A, R409A, R408A, R134A, R404A, R290. We also supply these industries with Refrigeration Grade Oils, such as Semi and Synthetics, POE Ester, Paraffinic, and Mineral.
Computer Controls
We provide the refrigeration industry with replacement controls and replacement parts for microprocessors, defrost controllers, auto purgers and temperature and pressure monitors. We provide computer controls that monitor suction, discharge, and oil temperatures and pressures to help you monitor the performance of your compressors. Our computer controls help you maintain the life of your machines to insure maximum longevity and uptime.
Authorized Distribution For:

Dealer For: